Aircraft hangar doors are made according to the clients specific requirements. Wider doors can be fitted with retractable mullion supports that allow several individual doors to be fitted to provide several small openings, or one large opening.
Due to the high value of the aircraft that pass through the doorway, the doors are designed and fabricated to the highest quality standards to ensure safe and reliable operation. When several doors are fitted in sequence the opening and closing is controlled by PLC to prevent accidents.
The vertically opening door is fire resistant, fast operating and built for long term reliable operation.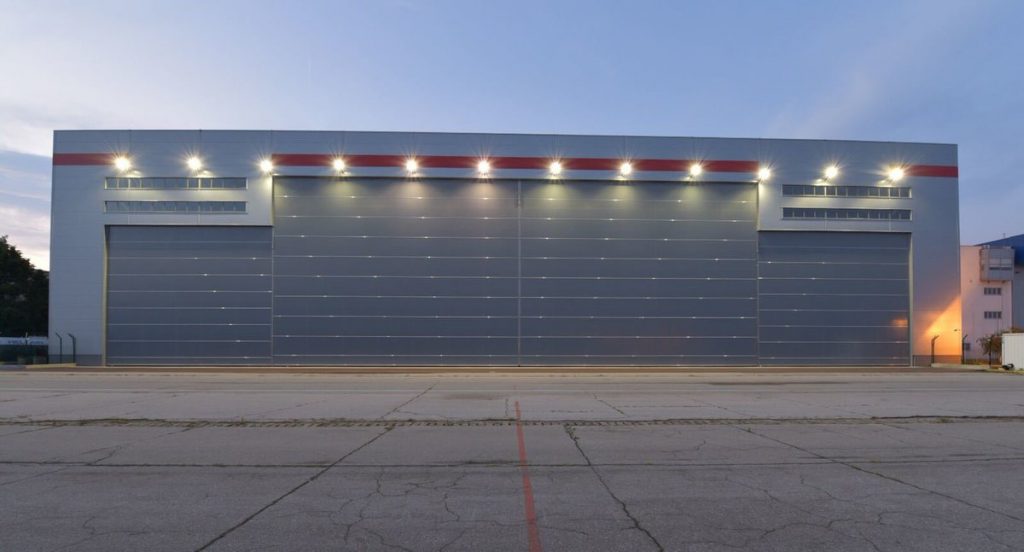 The application of aircraft hangar doors requires relatively fast door operating speeds. Standard operating speed is 20cm/sec opening and closing speed. This can be increased up to 40cm/sec.
Control panel is designed according to CE 2006/95 EC and to NEMA ICS 6, Standard. It is specifically designed for mullion hangar doors with PLC and touch-less screen.
Doors are fabricated from aluminium trusses suspended between a double layer PVC curtain. This creates a very strong and light weight door. Due to its' light weight, additional building structural steel support is minimised.
Aircraft hangar doors are designed to withstand dead load, seismic forces and design loads due to pressure and suction of wind, all calculated in accordance to environmental and building location and ambient conditions.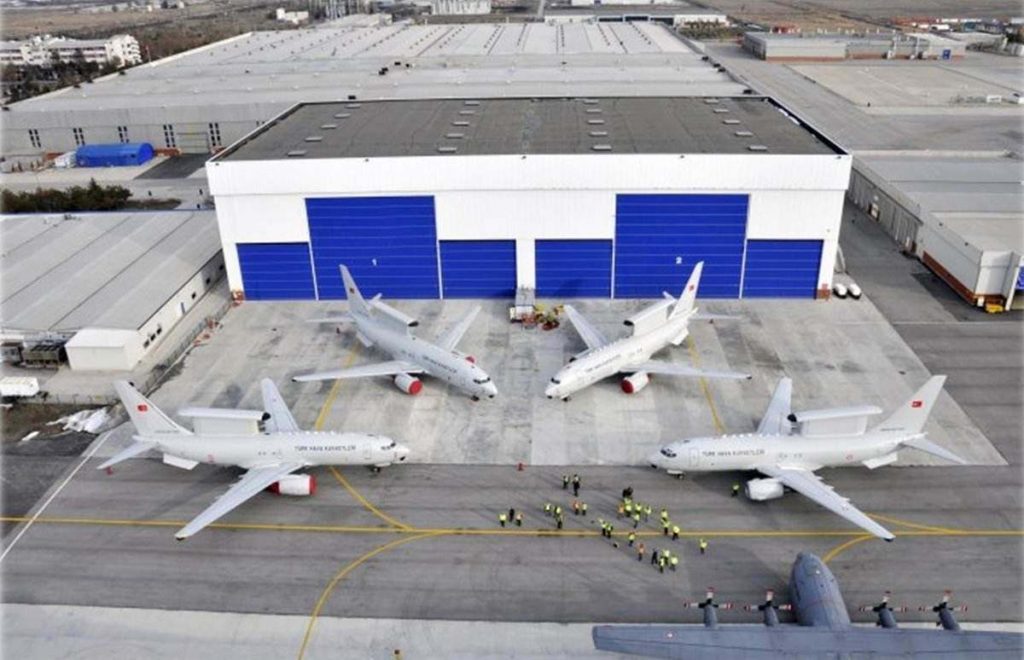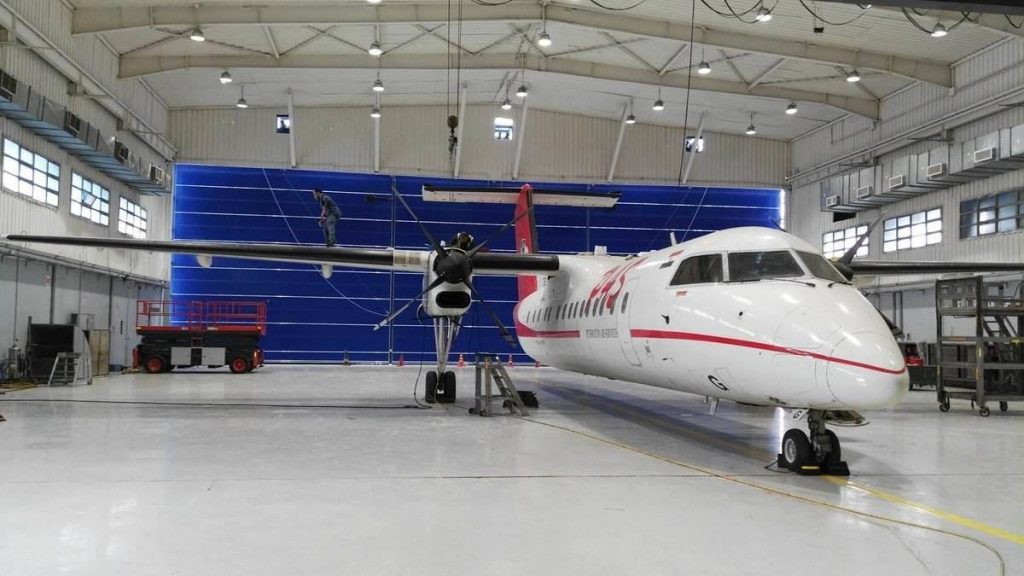 Fire resistance of the fabric is suitable for fire safety regulations.
Relative Standard is DIN 4102-B1.
Material meeting this standard is difficult to ignite and fire must self extinguish when the source of the fire is removed.
Doors are manufactured from fabric specifically selected to provide long life. It is resistant against UV damage. Security and sound resistant fabrics are available as options. Material details:
VALMEX POLYMAR ® Industrial Fire Resist 900-1500 gr/m2 2 mm 1100 Dtx B 6000.
Tensile Straight 4300/4000 N/50 mm DIN 53354. Tear Strength 500/500 N DIN 53363.