flexible lightweight doors
Alu-Flex doors are a reliable, lightweight and flexible lift up door system for a wide variety of industrial buildings. Mining, maintenance, general fabrication, permanent and temporary work-shops etc will benefit from this cost effective solution for medium sized building openings.
Manufactured from lightweight aluminium materials and fitted within a self supporting frame structure, the Alu-Flex door can be used for temporary buildings and workshops and easily disassembled for relocation. Tight side and lower seals isolate the building internal from hot and cold weather.
Alu-Flex doors are versatile, built tough and cost effective.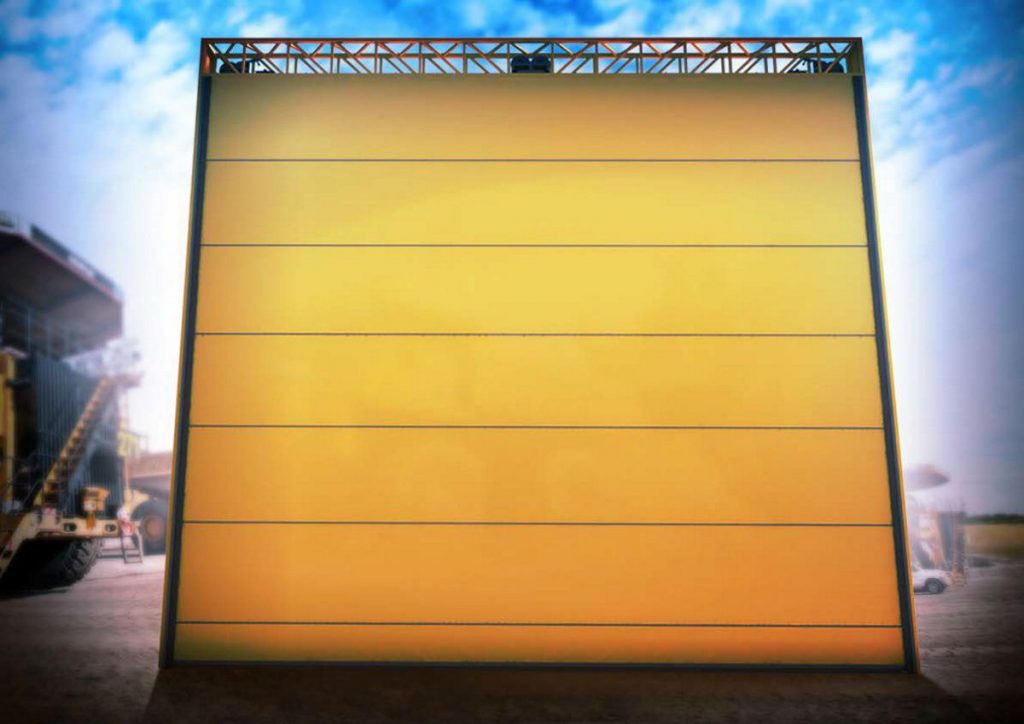 The Alu-Flex vertical lifting fabric requires no special maintenance as all parts are carefully selected for reliability and low maintenance.
There are no springs, ball-bearings or couplings that can be damaged if anything crashes or collides with the door.
In the unlikely event of motor failure, emergency operation of the door can be achieved with a hand crank attached to the output shaft of the motor.
Operation of the door is designed robust and simple to ensure continuous and trouble free operation. Control panel is fitted with 3 buttons marked Open, Closed and Stop.
Audible and visual warning devices automatically activate for a few seconds before the door can move. During door movement the alarms are continuously activated.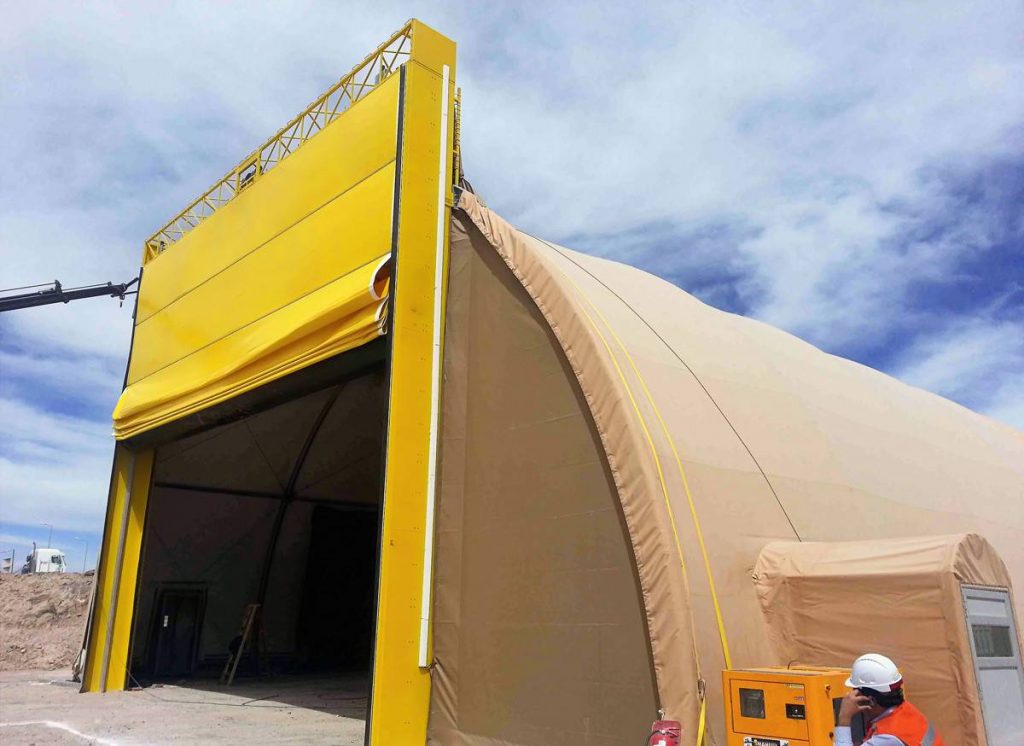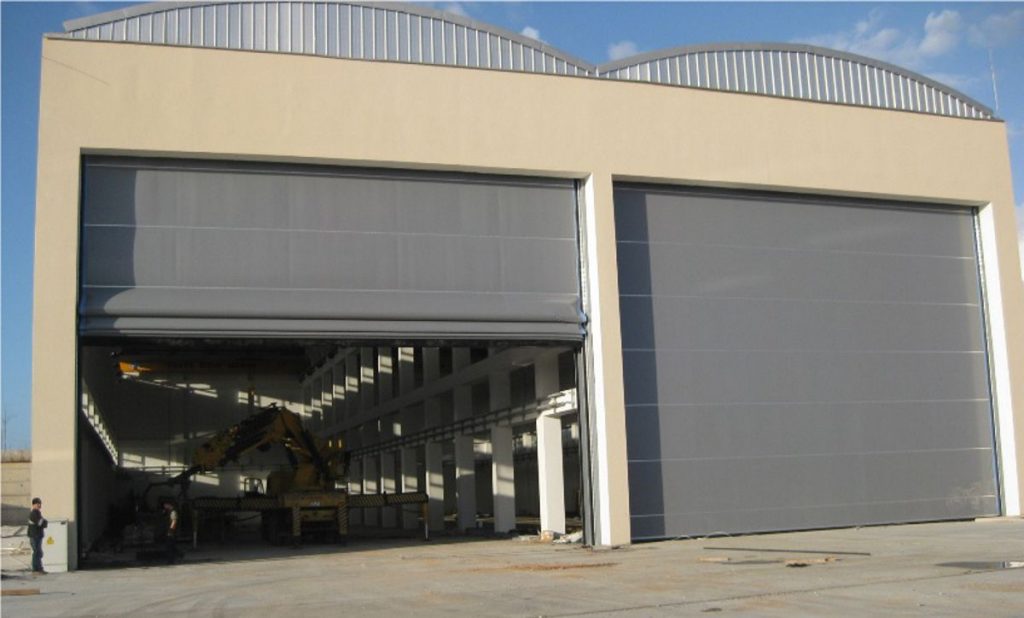 The Alu-Flex vertical lifting fabric door is operated with a dual belt system, running inside the guides. The reinforced belts provide a smooth, reliable and quiet operation. Large diameter sheaves reduce wear on the belts to ensure long life.
Lifting drive system is simple design to provide reliability and reduced maintenance down-time. Double open/close switches prevent door damage in case of faulty switch.
Alu-Flex doors are frequently used in harsh environments. Keeping the building internal atmosphere isolated from the external elements is required to protect goods inside building.
The doors are fitted with weather sealing strips internally and externally. The underside of the lower beam is fitted to fully seal the door against the ground when in the closed position.