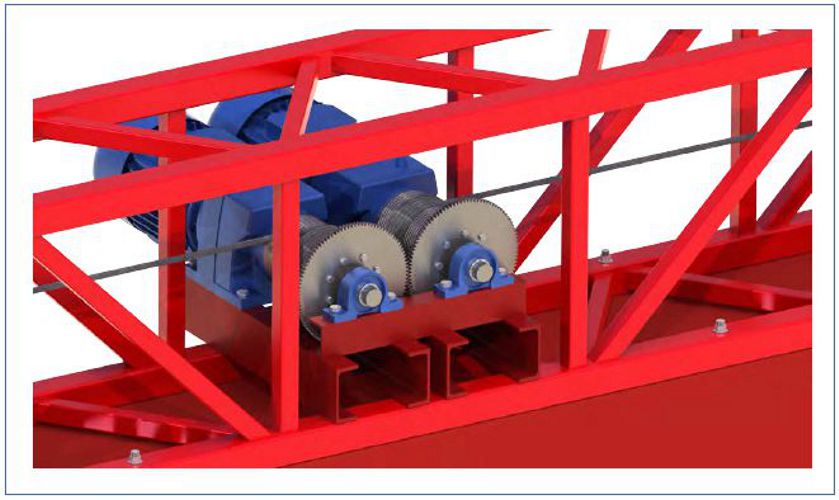 Doors are fitted with 2 sets of interlocking drives. The drives ensure balanced smooth opening and closing of the door.
In case of drive failure the second drive can be used for emergency use to open or close the door.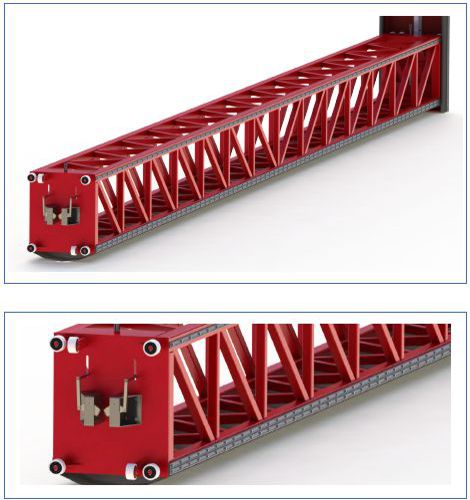 The door lower beam is sized to suit the wind loading requirement.
Minimum door depth is 600mm and this can extend up to 1,500mm for extremely high wind speeds.
The underside of the lower beam is fitted with a rubber seal to ensure tight sealing against ground.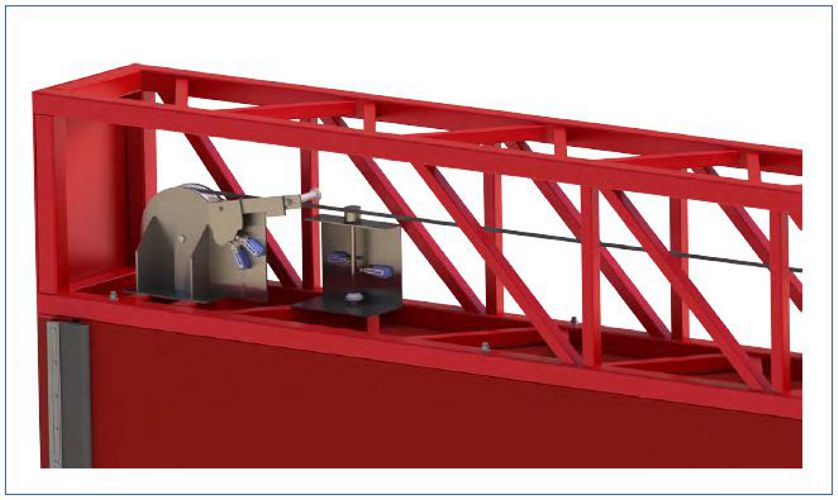 Limit switches are fitted above the door assembly for stopping the door when opened or closed.
Double redundancy switches prevent damage to the door should any of the switches fail.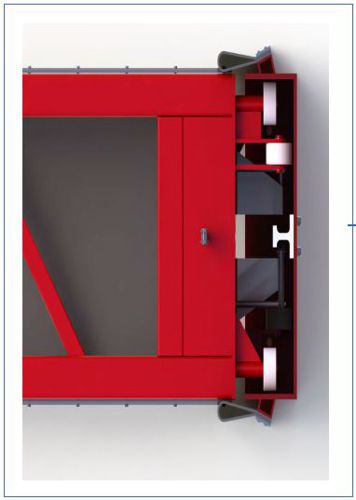 Vertical guides are made of structural steel with a suitable depth and width depending on the size of intermediate beams.
Guides are designed to provide weather-sealing between door and door frame. Side guides are designed and manufactured for easy replaceable in case of damage.
Aluminum rails are fixed with bolt to steel structure.
The side guides on frame structures or mullions have either cellular rubber seals or integral brush seals depending on door type. Specially selected rubber has high resistance for outdoor conditions in hot weather.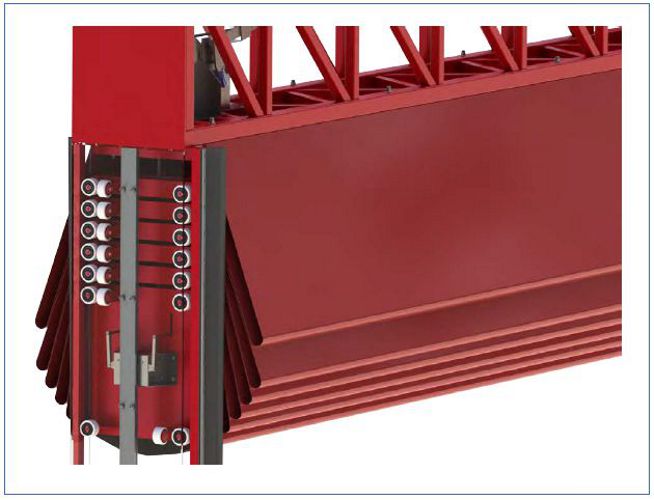 load arrestor and wind locks
Load arrestors are attached to the lower beam. The load arrestor will prevent the door from falling down in case of wire rope, lifting strap or motor failure.
Load arrestor safety device senses a slack cable condition and cuts power to the drive.
Wind locks will prevent door rising up from its closed position in very windy conditions.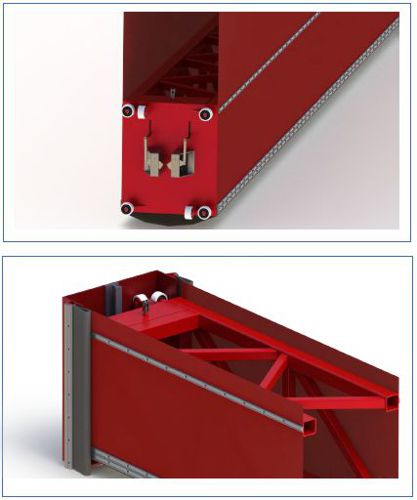 The fabric material for the door cover is selected for long life. It has a very high resistance against to UV damage.
VALMEX POLYMAR industrial Fire resist 900-1500 gr/m2 2 mm 1100 Dtx B 6000.Tensile Straight 4300/4000 N/50 mm DIN 53354. Tear Strength 500/500 N DIN 53363.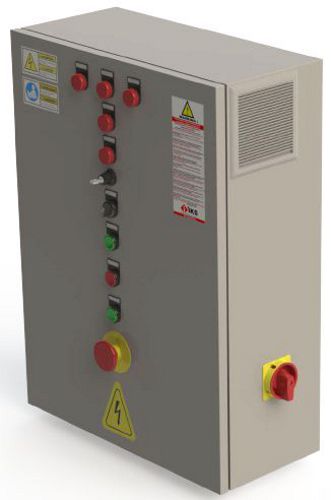 Control panel is designed according to CE 2006/95 EC and to NEMA ICS 6 Standard. It is specially designed for simple and high durability.
For additional safety the control panel contains interlocks to preclude personnel injury and a key lock for authorized personal operations.