Save factory space and keep the blasting noise down at the same time. Dura-Doors are made from a 6mm thick tough rubber that will last for years.
Supported from the roof or front of the blastroom, the door will save valuable factory space required for steel swing doors. The rubber absorbs noise to reduce the sound levels from the blasting nozzle.
The Dura-Door is available with all new Blastechnik blast rooms and as a modernization upgrade to existing blast rooms.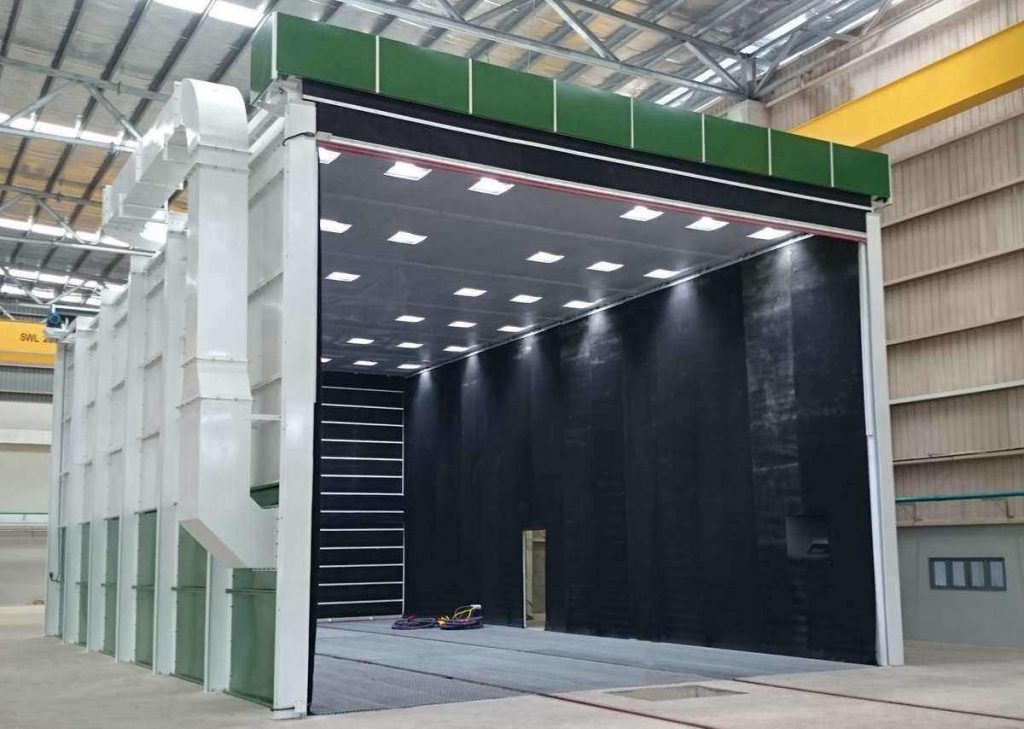 The Dura-Door will save lots of space in place of steel swing doors and will help in reducing the general noise levels emitted from the blastroom.
Dura-Doors are available in widths up to 12 meters wide and produced from a variety of colours, standard is black.
tough door sheet material
The Dura-Door is produced from a tough, 6mm thick wear resistant SBR rubber material, manufactured specifically for the application to provide years of trouble free service against rebounding abrasive.
The specialliy developed lamination process used during manufacture of the door sheet ensures it is completely safe and impossible to break and fall down.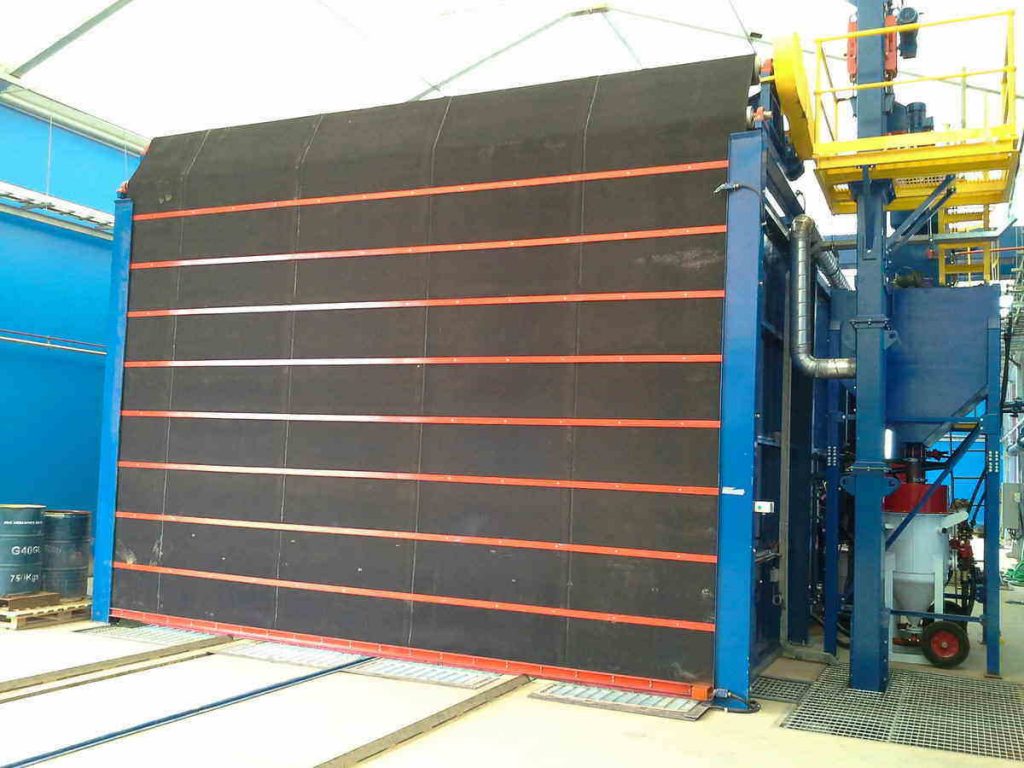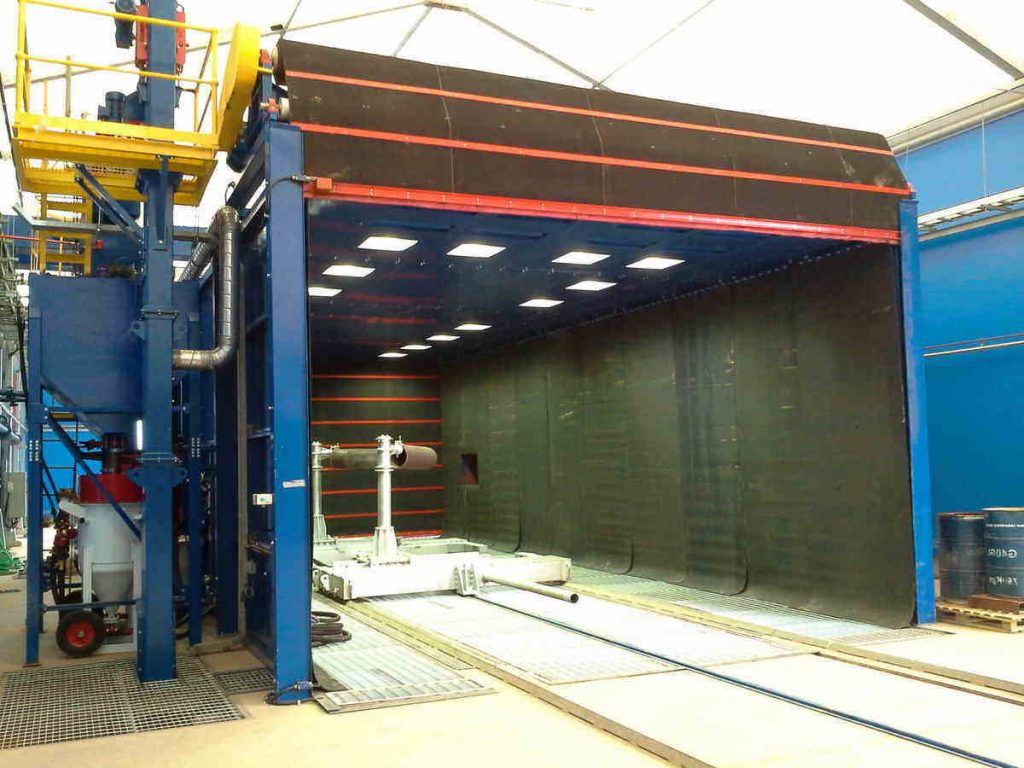 To ensure dust does not leak from the door into surrounding work areas, the sides of the door are fitted with specially formed steel channels to provide tight sealing.
The bottom of the door is fitted with C channel beam and Linatex rubber seal. The seal can be shaped to seal against above ground rails.
Dura-Doors are raised and lowered using a NORD gearbox drive and brake motor. Door can be stopped at any position and drive automatically cuts off upon opening or closing.
Manual sprocket and chain is fitted to the drive to allow emergency operation of the door in case of power failure.